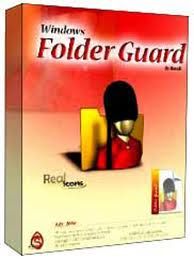 လွ်ိဳ႕၀ွက္ခ်က္မ်ားတဲ႕သူငယ္ခ်င္းမ်ားတြက္ Security Software တစ္မ်ိဳးကိုမွ်ေ၀ေပးလိုက္ပါတယ္ဗ်ာ။ ကြန္ျပဴ
တာကို အမ်ားနဲ႕ Share သံုးၾကတဲ႕သူငယ္ခ်င္းေတြအၾကိဳက္ေတြ႕ေစမွာပါ။ ကြန္ျပဴတာထဲမွာ ရွိတဲ႕ မိမိရဲ႕ အ
ေရးၾကီးတဲ႕ Personal Data ေတြကို Password ေပးျပီး ပိတ္ထားလို႕ရပါတယ္ဗ်ာ။ Password ေပးရင္ေတာ႕
သတိထားျပီး ေပးေစခ်င္ပါတယ္ဗ်ာ။ Password ေပးျပီး ေမ႕သြားရင္ေတာ႕ Window အသစ္ျပန္တင္ေနရ
မယ္ေနာ္။ ဒီ Software ကို Uninstall လုပ္မယ္ဆိုရင္ေတာင္မွ Password ရိုက္ထည္႕ျပီးမွ လုပ္လို႕ရမွာပါဗ်ာ။
ဘယ္ေလာက္ေတာင္ Save ျဖစ္လည္းဗ်ာ။ အေသးစိတ္ကိုေတာ႕ေအာက္မွာ ေရးေပးလိုက္ပါတယ္ဗ်ာ။
Folder Guard is a powerful computer security program that you can use to control access to files, folders, and other Windows resources, such as Control Panel, Start Menu, and so on. You can use Folder Guard to lock your personal files and folders with passwords, to stop other users from peeking into your records. You can even completely hide your private folders from virtually all applications, and such folders would remain invisible until you enter a valid password. You can also protect sensitive system files from modification or destruction, disable access to the removable drives, restrict access to Control Panel, and more.
You can protect with password virtually any folder or file, allowing only authorized users to open the protected files or folders. You can protect an unlimited number of files and folders, each with its own password, or you can use the Master Password of Folder Guard to unprotect them all at once.
Home Page --> http://www.winability.com/folderguard/
Install Notes
1) Install "Setup"
2) Run After Finish
3) USe Given Keygen To Activate
4) Done and Enjoy
Download solidfiles
Download sharebeast