Sony Movie Studio Platinum v12.0.1183 x86 and v12.0.1184 x64
ဒါေလးကေတာ့ Video Editing လုပ္သူေတြ စိမ္းမယ္မထင္ပါဘူး။ ရုပ္ထြက္အရည္
အေသးျမင့္ ပံုရိပ္ေတြ ၾကည္လင္တ့ဲ အသံအရည္အေသြးေတြ ဖန္တီးနုိင္တဲ့
လြယ္ကူ ျမန္ဆန္တဲ့ ေဆာ့ဖ္ဝဲလ္ေကာင္းေလးတခုဆိုရင္မမွားပါဘူး
အခု ေနာက္ဆံုး ဗားရွင္းေတြရလာလို႔တင္ေပးလိုက္ရျခင္းျဖစ္ပါတယ္။
x32 အတြက္ 12.0.1183 ျဖစ္ျပီး x64 အတြက္ 12.0.1184 ျဖစ္ပါတယ္။ ကီးအတြက္
ေတာ့ နွစ္ခုလံုးအဆင္ေျပတဲ့ Keymaker ေလးကို သီးသန့္တင္ေပးလိုက္ပါတယ္။
လိုအပ္သူမ်ားေအာက္မွာေဒါင္းယူလုိက္ေနာ္..။

Make Hollywood-style movies faster and easier. Import and edit HD and stereoscopic 3D files, use compositing and color-correction tools, apply 5.1 surround sound mixing, and more. Deliver your movies any way you want. Upload them to YouTube™, burn them to Blu-ray Disc™, or author DVDs with custom menus and graphics. With its inviting interface, intuitive workflow, and impressive editing tools, Movie Studio Platinum puts professional-grade moviemaking right at your fingertips.

Capture the action
You've shot video on your Handycam, Action Cam, and phone, and now you want to bring all the clips together and make a movie. Easy! Import multiple file types into Movie Studio Platinum and edit them on the same timeline. Sort the imported clips to decide which work best in your project.
Sounds and titles
Round out your movie with exciting soundtracks and beautiful titles. Import your own music from CD or MP3, record instruments directly into the program, or select from the 20 included Sony Sound Series: Production Music audio files to create the perfect music bed. The choice is yours! Animate text in your movies with the Titles & Text tool.
Up the excitement
Boost colors, apply slow motion, or add other effects to enhance any video project. Add effects to an entire track or to individual events, and view your changes instantly in the Preview Window.
Transitions and dissolves
From standard dissolves to sensational 3D, add artistic style between scenes with video transitions. Change the duration of each transition with a simple drag of the video or audio event
Build something great
Add up to 20 video and 20 audio tracks to each Movie Studio Platinum project. Create a movie with multiple video layers for compositing or picture-in-picture-style scenes. You can also record multitrack audio directly into the program to create the perfect atmospheric soundtrack.
Video editing
Produce stunning 3D video with innovative stereoscopic 3D editing tools. Access hundreds of video and audio effects. Personalize your movies with text animations, title rolls, scrolling credits, and more — all in Movie Studio Platinum.
Simple editing tools
Use new tools like the Split and Trim buttons in the toolbar for speedy and precise editing. Use the Split button to break an event into sections. The new Trim button helps to quickly remove excess footage from the beginning or end of your project.
Stereoscopic 3D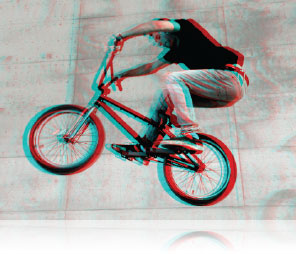 Create stereoscopic 3D projects as easily as 2D projects, no additional tools required. Preview and deliver projects in side by side, line alternate, and anaglyphic modes. Even if you don't have an expensive 3D monitor, you can create anaglyphic 3D projects, preview them with a pair of inexpensive anaglyphic glasses, and then deliver the projects any way you want.
Start a dialog
The New Project, Render As, and Make Movie dialogs make it easier for users of any skill level to create new projects, export completed projects, or burn existing projects to a DVD or Blu-Ray Disc™.
Video plug-in architecture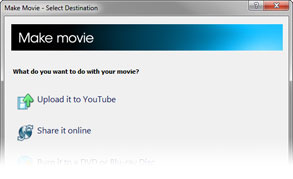 The video effects plug-in architecture, based on the Open Effects Association platform, enables third-party plug-in developers to design and produce advanced video effect plug-ins more easily. Additional plug-ins offer Movie Studio Platinum users hundreds of new effects and special techniques.
Browse third-party add-ons
Quick production tools
Be more productive! Download Fasst Apps plug-ins by Vasst to speed up editing processes such as lower-third creation and marker placement. More Fasst Apps
Image stabilization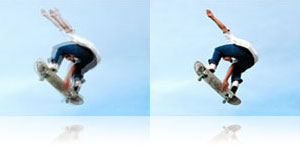 Reduce jitter and shaky video footage with image stabilization technology. Shaky video footage, shot from handheld camcorders and inexpensive portable pocket devices, can quickly be salvaged with several optimized presets.
Secondary color corrector
Adjust color differences in videos shot with multiple camera setups or lighting situations. Enhance dull, washed-out footage, or make specific color ranges stand out.
Easy slideshow creation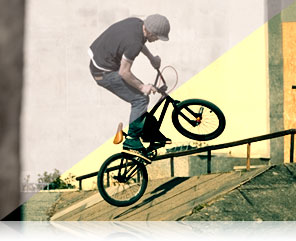 Quickly create dynamic slideshows from a set of images with a few simple clicks. Create pan/zoom effects and transitions across a collection of still images.
White balance
Make yellow or blue video look natural again. Users can automatically adjust the color of a clip, or entire video track, with poor white levels simply by using the white balance plug-in tools.
Transport controls
Play your video from the Trimmer and Video Preview windows. Transport controls provide intuitive and immediate command over editing, as well as improve the overall workflow and experience.
What's New
New! 20 Sony Sound Series production music files
New! Windows Vista and Windows 7 64-bit support
New! Simplified event edge trimming
New! 3D Blu-ray Disc and Internet project
New! Publish movies to Pixelcast™
New! Support for GPU-accelerated AVC
New! Up to 20 audio tracks
New! Up to 20 video tracks
New! Split and Trim toolbar buttons
New! 3D Floating Windows controls
New! Color-coded visual indicator that
System requirements
Microsoft® Windows Vista® 32-bit or 64-bit SP2, Windows® 7 32-bit or 64-bit, Windows® 8 32-bit or 64-bit operating system
2 GHz processor (multicore or multiprocessor CPU recommended for HD or stereoscopic 3D)
500 MB hard-disk space for program installation
2 GB RAM (4 GB recommended)
IEEE-1394DV card (for DV capture and print-to-tape)
USB 2.0 connection (for importing from AVCHD, XDCAM EX, NXCAM, or DVD camcorders)
512 MB GPU memory
NVIDIA, INTEL, or AMD GPU